Once again, this tag was done by many booktubers, so I thought I'll do it as well, in writing.
Let's get started, OK? OK!
1) What character has a fashion sense that you like?
None that I know of .
However, I've heard that Celaena Sardothien has a great fashion sense. I just got the book, so I'll know for sure soon.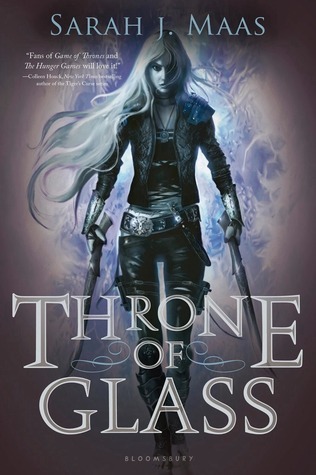 2) Who is your book boyfriend, or fictional crush?
I don't have book boyfriends, or crushes.
If I were to choose a guy that I would like to meet and get to know, I would pick Ilyan, from the Imdalind Series.
3) Ever loved a character, and then started hating them ?
Yes. I can't name one, because they're too many. At first I like them, they have potential, but then they don't do anything. They whine, complain, and mop. Usually it happens with the protagonist and/or love interest.
4) What is the biggest or longest book on your shelf ?
or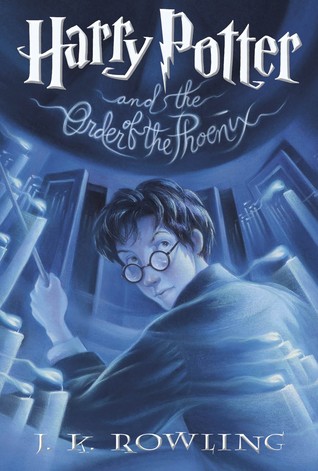 5) The heaviest book on your shelf?
Not sure, I didn't weight my books. I guess it would be the hardcover copy of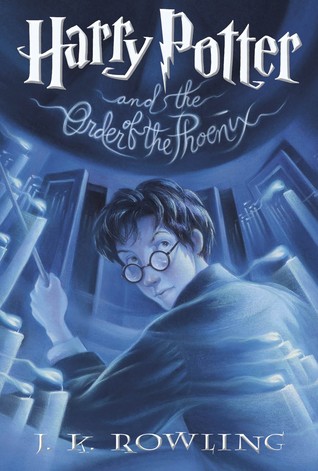 6) Do you have any book posters ?
Yes. Several Harry Potter posters. 😀
7) Do you have any book themed jewellery ?
Nope.
8) Book O.T.P.
Joclyn and Ilyan.
9) Favorite book series.
Of all times, Harry Potter. As for now, the Blonde Eskimo
and the Imdalind series.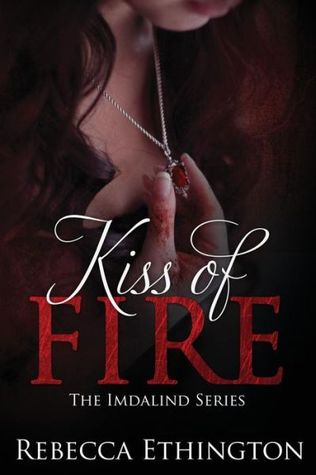 10) Favorite book to movie sound track.
I don't think I hate any movie sound track. I do like the Lords of Rings soundtracks thou.
Oh, and
Yes, I know, not a book film adaptation, but I just love this song.
11) A book you wished would continue because you missed it.
I'm not sure. Most books ended too late.
I think I will go with Harry Potter again. I wasn't very happy with the ending, and I wanted more. At least a few more chapters, if not a book. Or a ten years later book.
12) Favorite stand-alone.
Crime novel . . .
Contemporary/romance/relaxing book
13) When did you start reading books?
Oh, I don't know. I've read before Harry Potter as well, but I think I started to seek out books after I've read Harry Potter #1. I mean, I needed some books to fill in the time I had to wait for the next HP book to come out 😀 Oh, the memories . . .
In other words, when I was 12-13 years old.
14) Which Hogwarts House are you in?
Pottermore Sorting Hat Quiz
Your Result: Ravenclaw
77%
Congratulations! Welcome to RAVENCLAW HOUSE. Our emblem is the eagle, which soars where others cannot fly; our house colours are blue and bronze. We pride ourselves on intelligence, creativity, individuality, wit and learning, and our common room is found at the top of Ravenclaw tower, behind a door with an enchanted knocker.
Traits: Intelligence, wit, creativity, imaginative, curiosity, individuality and eccentricity.
Notable people: Luna Lovegood, Cho Chang, Professor Flitwick.
Gryffindor 73%
Slytherin 57%
15) Quality you look for in a book.
Originality, and these days some normal development of relationships.
16) Favorite book quote.
17) Favorite author.
Just one? Hard to pick
J.K.Rowling to be a cliche.
18) Favorite book cover.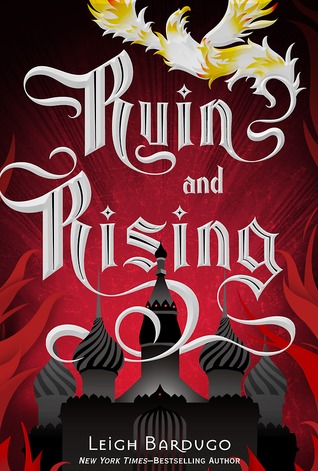 19) Action or romance?
Action, definitely.
20) Why did you start blogging?
I started blogging to review books, find out more about books, practice my writing skills, meet book lovers, make new friends.
21) Where do you go when a sad moment happens?
On a more serious note, I don't go anywhere…
22) How long do you need to finish a book?
Depends. If I'm really into it, less than a day. However, these days ,due to a busy schedule, in less than a week.
23) How long is your mourning period?
Depends why I'm mourning. It can last a lifetime.
24) Least favorite book.
Of this year Mythos Academy Series.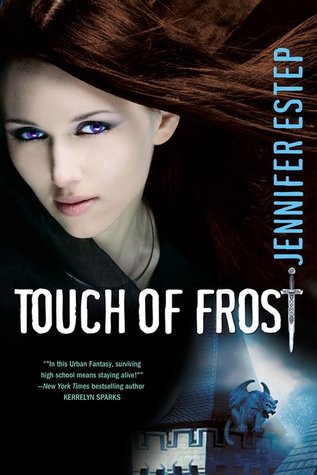 25) Turn-on on a character?
Intelligence, ambition, hard-working, curiosity, empathy.
26) Turn off?
Whiny, lazy, judgmental, selfish, self-centered.
27) Name a scary book.
They call it the Academy. A secluded, cliff-top mansion overlooking the rugged Pacific coast. A school for children gifted — or cursed — with extraordinary minds. Children soon to come under the influence of an intelligence even more brilliant than their own — and unspeakably evil. For within this mind a dark plan is taking form. A plan so horrifying, no one will believe it. No one but the children. And for them it is already too late. Too late, unless one young student can resist the seductive invitation that will lead… into the Shadows.
This book was creepy. I've read other John Saul horror books, but this one was the scariest. At least for me when I was in year 9 of school. 🙂
28) Last book that made you cry?
I don't remember. It's been a while . . .
29) Last book you gave 5 stars?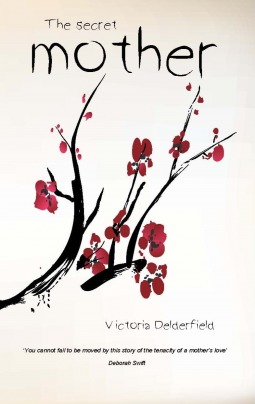 30) Any favorite book titles?
No, not really. I don't hate book titles, don't love them either. They're just titles.
31) The last book you've read?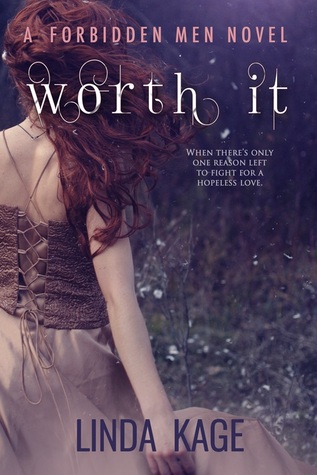 I fell in love once.
It was amazing. She was amazing. Life was amazing.
I lived for each time I could see her, and nothing else mattered, not that our families were enemies, our time together was forbidden, or we had to meet in secret.
Our love could conquer all.
Until it didn't.
So I was ripped away from the love of my life and shoved into hell, forced to continue without her.
It shattered me, broke the best parts of me, left me permanently damaged.
Or so I thought.
Years later, I swear history's trying to repeat itself because she's back in my life, and I'm just as drawn to her as I was before. But I'm older and wiser now, and I know she should stay away from a worthless ex-con like me.
So, I will not let her in. I absolutely refuse to hurt her. I will keep her away.
Then again, sometimes risking your greatest fear to get to a smile makes everything worth it, and besides, I'm not sure I can resist her, anyway.
This is the story of how Felicity Bainbridge changed my life forever, starting one summer day long ago after I was forced to change a dirty diaper…
–Knox Parker
32) Book you're currently reading?
The year is 1925, a time that hovers between two catastrophic wars, a time of jazz and sparkle, and a time of peace and reflection. For Lady Evelyn, struggling to outrun the ghosts of her tragic past, it is a time of transformation. Left orphaned after a fire when she was only four, Lady Evelyn Carlisle was raised in London by her stern aunt and uncle. Now, twenty years later she has grown restless and is keen to escape her chaperone's grasp. A letter from her cousin, Briony, living with her husband on Crete, comes at just the right time. Packing what she can, Lady Evelyn makes off for foreign shores. Welcoming her are not only Briony and her husband, Jeffrey, but also his handsome and mysterious friends, Caspar Ballantine and Daniel Harper. Though the latter carries with him tragic memories of the Great War, Evelyn is glad to be in their company. With the sun warming her back and the dazzling sea in her sights, this fresh start seems destined for happy days ahead. Little does she know . . . What starts off as a sunny holiday quickly turns into a sinister nightmare, when Evelyn stumbles across the corpse of one of her cousin's houseguests. Drawn into the mystery surrounding the murder, Evelyn embarks on a mission to discover the truth, forcing her to face her own past as well as a cold-hearted killer. With the help of her cousin, the handsome local police detective, and the mysterious Daniel Harper, will she uncover the truth, before another life is claimed? A varied cast of characters, an engaging mystery at its core, an exotic setting, and a thoughtful, plucky heroine provide a story that will appeal to fans of many genres.
Goodreads
33) Last book adaptation you watched?
Gossip Girl. I just re-watch a couple of episodes. I was bored.
34) A book character you always wanted to talk to?
Hermione Granger. I love her.
Ilyan from the Imdalind Series.
35) An author you always wanted to talk to?
Jane Austin, and Feodor Dostoievski . . . ❤
36) Favorite book snack?
I don't eat while I'm reading, so no favorite snack. What if my book gets dirty? The horror!
37) What book world would you like to live in?
Harry Potter's, Imdalind's, Blonde Eskimo's . . .
38) What book world would you not like to live in?
Twilight, or any vampire book. It's fun to read about them, but I wouldn't like to live in a world where bloodsuckers exist.
39) Last time you smelled a book?
Right now 😛
40) Weird insults used in books?
It's not really an insult, but I found this line to be silly:
"for the love of blueberries"
41) Favorite romance in a book?
Ah, I don't know.
In general, I like it when the relationship progresses naturally, and both people are healthy, mature adults. Not a big fan of the hot, abusive boyfriend.
If I were to pick one favorite romance in a book, that would be Joclyn and Ilyan.
42) Do you write?
Yes, but not professionally.
43) Favorite magical item?
An invisibility cloak.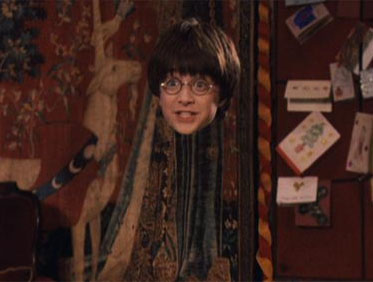 44) Your quiddtich position?
45) Name a song you connect to a book.
The Lady of Shallot. It's also a poem, but I like the song version as well.
Also, The Highwayman.
Both of them are connected to Anne of Green Gables.
Love this one ❤
46) What is your favorite book related pick-up line?
Do you like to read?
47) Have you ever use that?
Yes, always . . .:P
Not really. I mean, I ask people if they like to read, but not as a pick up line.
48) Favorite book fandom?
Harry Potter's. I've grew up with it, and it's also the only fandom that I was really active in.
49) How many books do you own?
Oh, I don't know. Never counted them. Hundreds (including eBooks) . . .
50) Who do you tag?
and YOU.
Feel free to join in, and do this tag. It's pretty fun.
Also, you don't have to this is if you don't want to. No obligations, and no hard feelings.
~Laura