Sumaya from Sue's Reading Corner, did a post about vampire books. You can check it out here. She didn't mention some vampire books that I've read/liked, therefore I decided to add my own recommendation. 😀
1. Evernight Series by Claudia Gray
I've read this series a while ago. All books are out, since the first book in the series came out in 2008. This vampires are more traditional, as in they have fangs, they are affected by holy water, they cannot enter a church, and so on. The first couple of books are set in boarding school, where the young vampires go to learn how to fit in a modern society.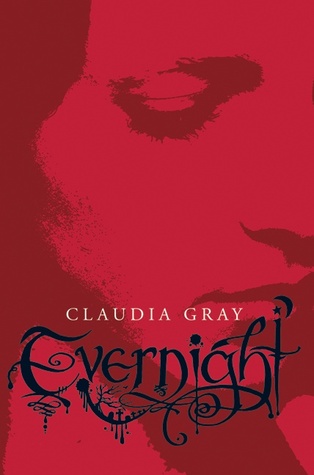 You can read the book's description on GoodReads.
2. A Shade of Vampire Series
by Belle Forrest
Again, most books are out. I say most books because the author decided to continue the series after the original finale. It's about a girl who is kidnapped by vampires, and brought to a vampire island surrounded by darkness, since this vampires burn in the sun. Initially, she's suppose to be food for the island's king. She doesn't die, but humans on this island are slaves, and cannot go back to the human world. There are also witches and seers.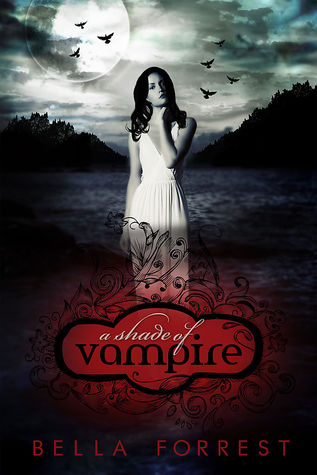 You can read the book's description on GoodReads.
3. Mourning Sun (Highland Home #1)
by Shari Richardson
The first book was published in 2011. It is not that popular, but it's a nice YA vampire series. It has vampires, werewolves, angles, and some other paranormal elements (e.g. auras).
You can read the book's description on GoodReads.
4. The Kindred Series
by
Erica Stevens
The first book was published on 2011, and the series has 5 books; all of them are out. The protagonist is a vampire hunter, and she falls in love with a vampire. Isn't that nice? But just because she loves a vampires, it does not mean she'll stop killing other vampires. 😉 When I read it, I liked it. Not sure if I will feel the same if I re-read it now, since I am a little bit fed up with the way romance is described in YA/NA novels. No, it's not only about romance, and it has a lot of action in it.
You can read the description on GoodReads.
 5. Laney (The Brookehaven Vampires #1)
by Joann I. Martin Sowles
In a small college town in Northern California, Laney Alexander leads a regular, uneventful life-that is, until the charming and alluring Oliver Knight enters her world. Who is this gorgeous and mysterious stranger? Or, rather, what is he? As Laney's sophomore year of college begins, so does an unbelievable adventure-including a love she didn't know she longed for. She soon learns that Oliver is not ordinary, nor is the rest of his family, including a sister who openly hates her and a brother who will stop at nothing for revenge. As she fights for her life, and Oliver's love, Laney discovers that the fictional world of vampires isn't so fictional after all. Nobody is safe, especially Laney, Oliver's most important priority, and he will stop at nothing to protect her. With her mortality at risk, and a commitment revealed that she, without a doubt, knows she wants, Laney's life takes a thrilling and terrifying turn…
6. The Vampire Chronicles
by Anne Rice
A  classic vampire series. It is less about love, and more about the monster of the night. Interview with the Vampire was published all the way back in 1976. Anne Rice was the author who introduced me to vampires books. Also, Interview with the Vampire  and The Queen of the Damned were the first movies about vampires that I've watched and liked.
A series of novels that revolves around the fictional character Lestat de Lioncourt, a French nobleman turned into a vampire in the 18th century.
Most of the books are in first-person perspective with only a few being in third-person.
To date, The Vampire Chronicles have sold 80 million copies worldwide.
The Vampire Chronicles – GoodReads
---
Have you read any of these books? Did you like them? Have you read others vampire series? Which ones? Let me know in the comments below.