I can't believe it's already October. Three more months, and the year 2015 will be behind us.
I didn't read as many books I would've like to, and I am a little bit behind. However, I did managed to read 13 books. Here is my list:
1) What Lies in the Dark, by C.M. Thompson
I really, really like this book. It's a stand alone novel about crime, and mystery (adult fiction). A serial killer plagues a city in U.K., and the local police force are trying their best to catch him/her. I had so many theories, and most of them proved to be wrong, including the ones about the killer. The book is full of suspense, especially since there are different points of view, including from the victims, and the murderer. I gave it a well deserved 5 stars. You can read my review here.
2) A Killing Among Friends, by Toni Morrow Wyatt
Another books about crime, and serial killers, but this one is a young adult novel. The author has a beautiful voice, and her writing is clean. However, it did not have the same suspense as What Lies in the Dark. The protagonist, a teenage girl, is trying to find her best friend and maybe catch the killer, but she's lacking initiative and detective skills. It is still a nicely written book, but it is not the best out there. Maybe I am a little bit too old for this book. Teenagers who have never read a book about crime, might enjoy it more than I did. It is a relatively good introduction to the genre. I had some difficulties in rating this novel. It wasn't a solid 4 stars, but it wasn't a solid 3.75 either, therefore I settled for -4.  You can read my review and thought on this book here.
3) Mythos Academy by Jennifer Estep
I've read the whole series, back to back. It is based on mythologies, and in theory, it includes all kinds of warriors, from Ninjas, Amazons, to Spartans,and Romans. However, most of them were ignored or mentioned briefly, and the focus laid on the Greek Gods, and two Norse Gods (Loki and his wife). The protagonist has an original power; she can get the history of an object or person just by touching it/her. Unfortunately, she does not use it to the maximum, she's judgmental, and lazy. The series does get better; the last book is ten times better than the first one. I would say that the first three books are mediocre, while the last three are showing more potential. I've only reviewed the first book, even though I wanted to review the whole series in one post, because I had so many things to point out, and before I knew it, it was a whole post only about the first novel. The slut shaming and laziness angered me. I will review the other 5 books, and I'll update this post. I gave the first book this series only 2 stars. You can read my review&rant here.
4) Into the Magic Shop, by James R. Doty
Unlike the others books I've read this month, Into the Magic Shop is a non-fiction novel. A neurologist tells his story, and life lessons. It was a very interesting books, and I've learnt so much from it. I also gain more respect for doctors, especially surgeons. I recommend it to everyone who wants a glimpse in the life of a neurologist, and learn more about life. Mr.Doty's patients are very fortunate to have him. I gave this book a well deserved 5 starts -it's not out yet, it will be released on February 2nd, 2016 . You can read my review here.
5) The Blonde Eskimo by Kristen Hunt
I love the cover; it's gorgeous.
This book is about Eskimos' legends and myths. I've never read a fiction story based on them; it was a first for me. It was really interesting, and I've learnt more about Eskimos, and their beliefs. It is part of a series, and it is the first installment. It is an YA book, but I think it can be enjoyed by everybody. I gave this book 4.5 stars. You can check out my review here.
6) Snapdragon Way, by T.L. Haddix
Adult fiction, with a small hint of paranormal. Otherwise, it can be classified as contemporary.
I liked this book, including the romance, which is a rarity for me these days. It deals with more topics, including veterans, and becoming an amputee. The book is also about second chances, compassion, family, and new beginnings. I gave this wonderful novel 4.5 stars. You can read my review here.
7) Unhinged (Underworld #1) by Tempest C. Avery
Another book based on Greek mythology, but this time nicely done. It focuses only on two Greek Gods: The God of the Dead, and the God of Death.
Spencer's boyfriend dies, but she can still see his soul. Imagine trying to move on in that situation. After three months, she tries to find a way to bring back Micah, so she manages to make a deal with Hades.
It is a interesting story. Avery took something common, like Greek mythology, and changed it into her own story. I like her writing style, and her creativity. I gave this book 4.25 stars.  You can red my review here.
I also read the second book, and I loved it as well, but I just finish it a couple of days ago, therefore I didn't have time to post a review yet.
October TBR 2015
I have a few books to finish from my September TBR. Some of them I already started. Here's my list:
The year is 1925, a time that hovers between two catastrophic wars, a time of jazz and sparkle, and a time of peace and reflection. For Lady Evelyn, struggling to outrun the ghosts of her tragic past, it is a time of transformation. Left orphaned after a fire when she was only four, Lady Evelyn Carlisle was raised in London by her stern aunt and uncle. Now, twenty years later she has grown restless and is keen to escape her chaperone's grasp. A letter from her cousin, Briony, living with her husband on Crete, comes at just the right time. Packing what she can, Lady Evelyn makes off for foreign shores. Welcoming her are not only Briony and her husband, Jeffrey, but also his handsome and mysterious friends, Caspar Ballantine and Daniel Harper. Though the latter carries with him tragic memories of the Great War, Evelyn is glad to be in their company. With the sun warming her back and the dazzling sea in her sights, this fresh start seems destined for happy days ahead. Little does she know . . . What starts off as a sunny holiday quickly turns into a sinister nightmare, when Evelyn stumbles across the corpse of one of her cousin's houseguests. Drawn into the mystery surrounding the murder, Evelyn embarks on a mission to discover the truth, forcing her to face her own past as well as a cold-hearted killer. With the help of her cousin, the handsome local police detective, and the mysterious Daniel Harper, will she uncover the truth, before another life is claimed? A varied cast of characters, an engaging mystery at its core, an exotic setting, and a thoughtful, plucky heroine provide a story that will appeal to fans of many genres.
In a dark and desolated After Earth, love still does exist, but the cost of bearing such a flaw is death.

World War III has left Earth in utter turmoil. People's beliefs are said to be the cause of the worldwide destruction. After The Clearing new laws are set about – to show certitude in anything besides the law is weak and chargeable as mutiny. To be illogical and have faith in religion is illegal, to be limitless is dangerous. And Illness is seen as a defect – all flaws that are inexcusable.
But to love is the greatest betrayal of all man kind. It is a fault the world has long forgotten and punishable by death, a fatal risk Aecker and Opel are fully prepared to take – because in love there is freedom. But how far can they push back before it claims their lives and of those they care about?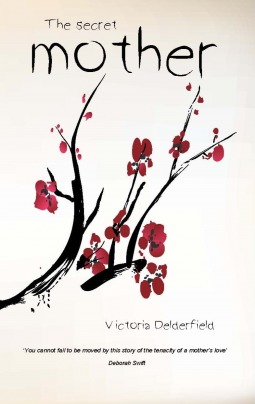 Mai Ling is chasing the Chinese dream. She's escaping to the city, seeking a new life, running away from the old customs of arranged marriage and domestic drudgery.
The Secret Mother puts a face to the label Made in China. It tells the bitter sweet story of a girl – like millions of others – willing to risk everything. The Secret Mother uncovers the life of Mai Ling, a sixteen year old who follows the Chinese dream and pays the highest price
At 24 years old, Holly Scallanger has the perfect life. Everything a girl could want; a beautiful man, a stunning home, as well as being in the midst of preparing for the wedding of her dreams. This all vanishes the night she catches her fiancé, Brandon Morgan, in bed with her worst nightmare, Donna Sinclair, just a week before Holly is set to walk down the aisle.

Attempting to recover from his betrayal, Holly swears off the affections of men in order to pick up the pieces of her crumbling life. Unfortunately, meeting Jake 'Hooligan' Peters is not part of her plan. The tall, dark-haired and handsome as hell med student, sweeps Holly away from the pain of her past and reveals to her the bright future that lays ahead. That is, until she falls pregnant just as Jake begins his internship at P&E; his family's hospital.

Will this love at first sight lead her to the fairytale she has always craved? Or, will she fall victim to a betrayal of the heart yet again?
When footloose and fancy-free Jessica, a thirty-something writer, decides to follow her journalistic instincts and trace the story of a young girl for her weekly column in a Dublin newspaper, she unwittingly embarks on a journey into Northern Ireland's tragic past.
With her love of all things vintage, Jessica Jane Baré is known as Second-hand Jane to her friends. Hailing from New Zealand, these days she's finding the grass is greener in Dublin and not just because of all the rain. In fact, life would be sweet if it weren't for the reason she left home in the first place–her meddling mother. Marian views Jess's life in Dublin as nothing more than a stop-gap until she meets Mr Right and he's taking his time. Things look set to change, however, when Jess meets the delectable Nick, who ticks all of Marian's boxes.
In the meantime, Jess's latest second-hand collectible–a children's book—gives her an idea for her column. Deciding to track down the girl whose name is scribbled inside the cover of that book, she uncovers more than she ever expected. "Amy was in the wrong place at the wrong time," the girl's taciturn brother, Owen, informs her. Intrigued, Jess travels to the family pig farm in County Down and listens to Amy's poignant tale unfold through Owen. With a little help from a rather cute runt of the litter she names Wilbur, Jess is about to help put the past to rest and learn that appearances can be deceptive.
Then Marian announces she is coming to Dublin to sort her daughter's increasingly tangled love life out and Jess's chance of a happy ending like those in the story books she collects looks about as likely as Wilbur flying.
I fell in love once.

It was amazing. She was amazing. Life was amazing.

I lived for each time I could see her, and nothing else mattered, not that our families were enemies, our time together was forbidden, or we had to meet in secret.

Our love could conquer all.

Until it didn't.

So I was ripped away from the love of my life and shoved into hell, forced to continue without her.

It shattered me, broke the best parts of me, left me permanently damaged.
Or so I thought.

Years later, I swear history's trying to repeat itself because she's back in my life, and I'm just as drawn to her as I was before. But I'm older and wiser now, and I know she should stay away from a worthless piece of ex-con like me.

So, I will not let her in. I absolutely refuse to hurt her. I will keep her away.

Then again, sometimes risking your greatest fear to get to a smile makes everything worth it, and besides, I'm not sure I can resist her, anyway.

This is the story of how Felicity Bainbridge changed my life forever, starting one summer day long ago after I was forced to change a dirty diaper…

–Knox Parker